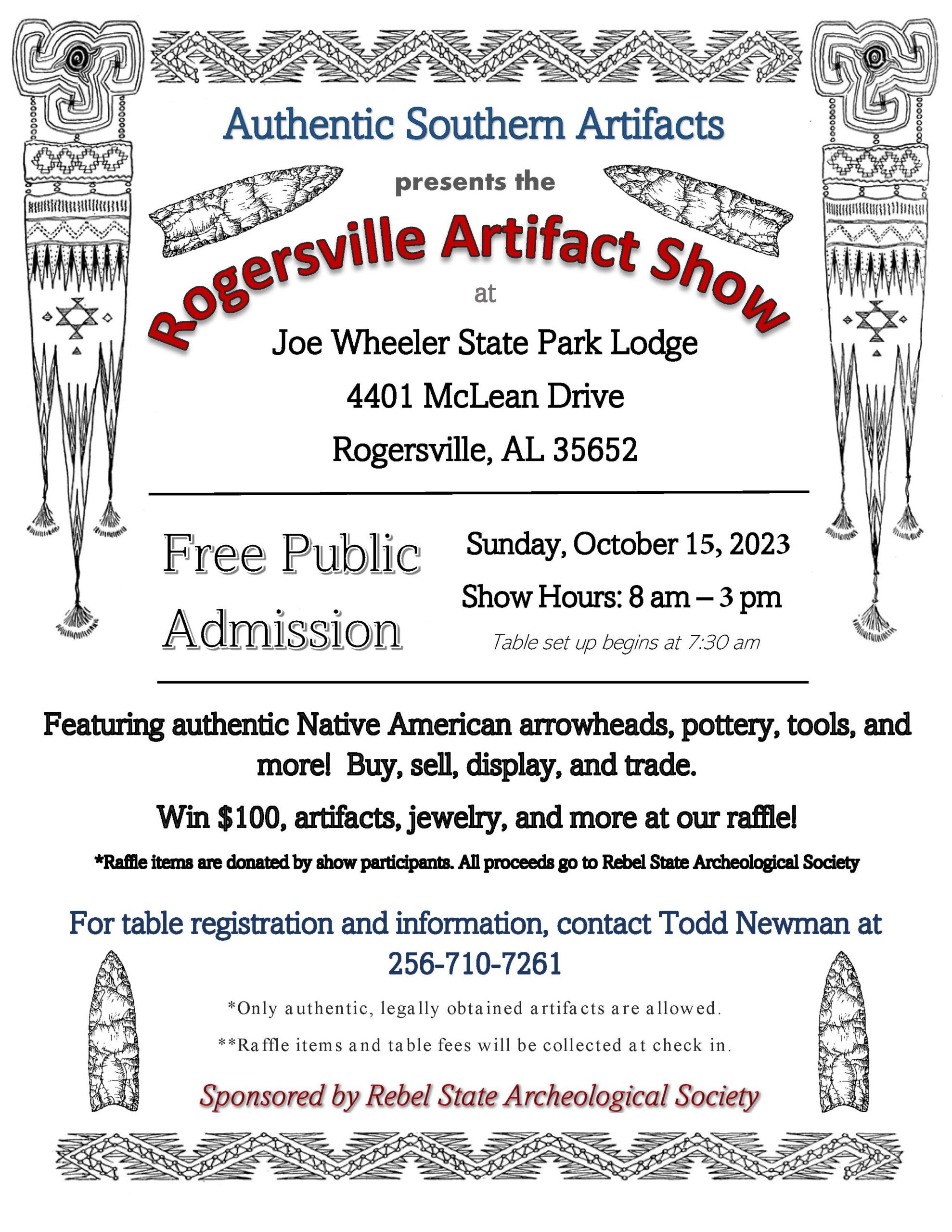 Rebel State Archaeological Society will be presenting the 2023 Rogersville Indian Artifact Show October 15th at the beautiful Joe Wheeler State Park Lodge from 8:00am – 3:00pm.
Some of the finest Indian Artifacts collected in the states of Alabama, Tennessee, Mississippi, Georgia, Florida and Kentucky will be on display. These impressive collections will represent artifacts from the Paleo, Archaic, Woodland and Mississippian time periods.
Admission is free to the public.  Displayers can contact Todd Newman at 256-710-7261 for information on reserving tables.