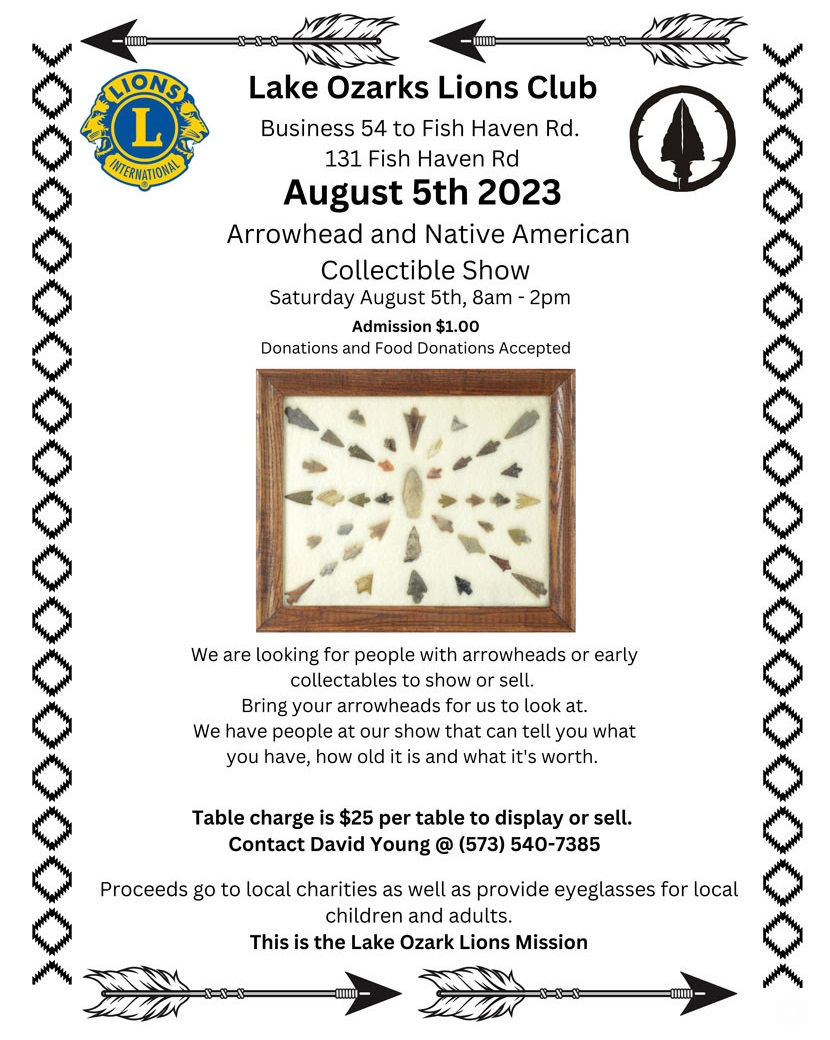 The Lake Ozark Native American Artifact Show is this coming up on Saturday August 5th 8am to 2pm at the Lake Ozark Lions Club located at 131 Fish Haven Rd. Lake Ozark, Missouri. Business 54 to Fish Haven Rd.
There are still tables available for $25 per table to display or sell. You can contact David Young @ (573) 540-7385 to make reservations. Admissions are $1 and Proceeds go to local charities as well as provide eyeglasses for local
children and adults.
If you are planning on attending, please contact David and make reservations now before this show sells out. The Lake Ozark show is one of my favorite shows. There are a lot of great exhibitors and since many outstanding artifacts are found in the surrounding area there are always a lot of nice artifacts brought in by visitors. A great opportunity to build your collection or sell it.