By Rick Fitzgerald
Front Cover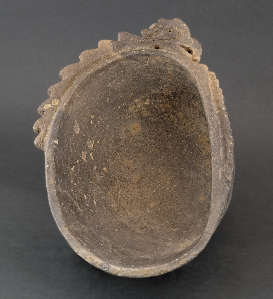 Image: Winged-eyed Hawk
Among artifact collectors, Roy Hathcock was a legend. He popularized Native American ceramics of the central Mississippi River Valley by publishing two significant books: Ancient Indian Pottery of the Mississippi River Valley in 1976 and The Quapaw and Their Pottery in 1983. These publications became the cornerstones of today's pottery collectors.
The purpose of this tribute is to honor Mr. Hathcock by publishing fifty-five vessels previously owned or pictured by him. Included with each vessel is a page of text discussing provenience, Roy's comments, owner history, publications, and interesting information that has surfaced since Roy's original publications. In addition, there are twenty-seven pottery vessels that Roy and I discussed at length during our teacher-student relationship.
Mr. Hathcock was an extremely knowledgeable collector of Mississippi artifacts who was blessed with a charming personality. He was an outstanding educator for over thirty-five years, and he became a gracious mentor to many collectors during his lifetime. I hope you enjoy this tribute to my friend, Roy Hathcock.
Back cover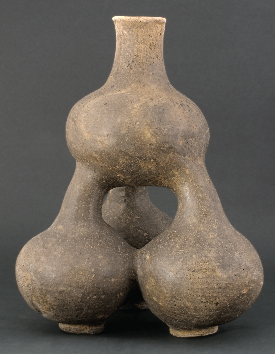 Image: Tripod Waterbottle
About Rick Fitzgerald (also on Back Cover)

Rick Fitzgerald is an associate editor of the Prehistoric American magazine, the official publication of the Genuine Indian Relic Society. He has written a number of articles for the Central States Archaeological Journal as well. A retired Merrill Lynch financial consultant, Mr. Fitzgerald currently teaches graduate-level finance at Southern Nazarene University in Bethany, Oklahoma. He and his wife, Connie, reside in Oklahoma City, Oklahoma.
If you are interested in purchasing Mississippian Pottery: A Tribute to Roy Hathcock, please contact Rick Fitzgerald (information below). The cost is $40 which includes postage.Rick Fitzgerald
Phone 405-722-3985
Email address: cfitz1@cox.net