by Jim Cherry, Fayetteville, Arkansas
Originally Published in the Central States Archaeological Journal, Vol.55, No.4, pg.224
For over 25 years, I have researched head pots by visiting many museums as well as pri­vate collections. As a by-product of this re­search, I have had the opportunity to examine many thousands of pottery vessels. Interest­ingly, I have come across three examples of prehistoric "patching." To my knowledge, this has not been previously reported.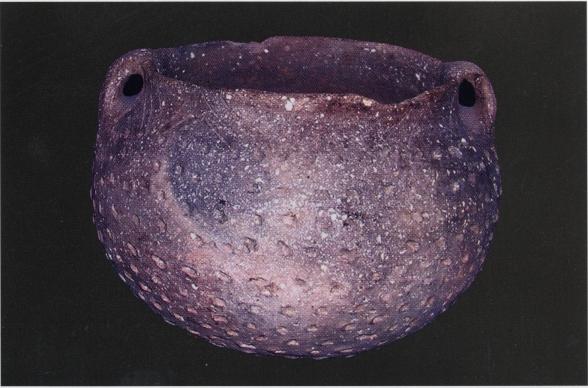 Fig 1.
On rare occasions bowls or jars are found that were prehistorically repaired by drill­ing holes on both sides of a crack. The crack was then presumably tied together. Repair of these three vessels is different because they show the application of clay paste to the dam­aged area.
The first example ( figures 1 and 2 ) is from Greenbriar Bottoms, 3IN1, Independence County, Arkansas. The pictured area of patch­ing is darker than the surrounding pottery. This area appears to have flaked off during the initial firing process. A piece of the flake was then placed in the central portion of the patch, and the vessel re-fired. This patch is does not involve the inside surface of the pot.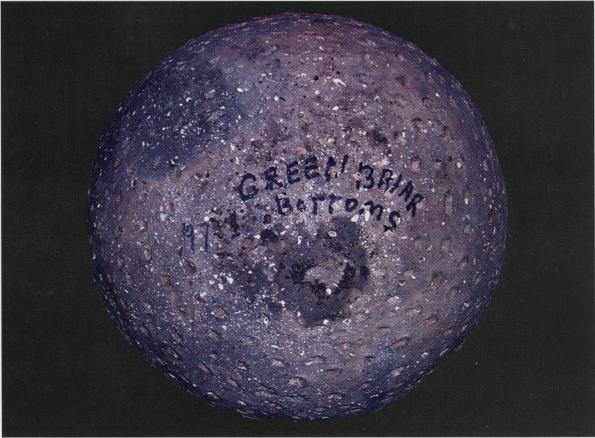 Fig 2.
A Fortune Noded jar ( figure 3 ) from the Big Eddy site, 3 SF9, in Saint Francis Coun­ty had a hole occur through one side dur­ing manufacturing. This was repaired by placement of a patch that involves the inner and outer surfaces of the pot. The nodes were not reshaped, which makes the patch all the more obvious.
The third example is a human effigy vessel from the Roseland site, 3MS55, Mississippi after the drying phase of manufacture. When lifted for firing, the bottom stuck to whatever the pot was resting on, and a large area pulled off. Similar to the previous two examples, the patch is smooth, and the right lower leg on the bottom of the vessel was not remodeled.

Fig 3.
"Used by Permission of the Author"
To learn more about or to join the Central States Archaeological Society, click here:CSASI.org